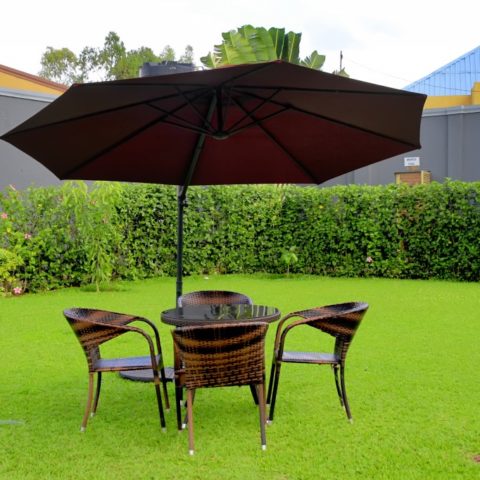 A wonderful serenity taken to another level
We have a variety of services made just for you, to help you relax and enjoy a luxurious life in Rwanda. Whether you need to quench your thirst, satisfy your appetite, sports & recreation, or just taking a Siester, we prepared everything with you in mind.
SERVICES
Restaurant & Bar
Meeting Room
Gym
Sauna & Massage
Restaurant & Bar
Restaurant & Bar
We take care of your hunger & thirst in our restaurant & bar filled with a wide selection of dishes & drinks from across the world.
Meeting Room
Meeting Room
You can host any event in our fully-equipped conference halls, ranging from business meetings, weddings, birthday parties and anything in between.
Gym
Gym
Exercise for better health in our gym filled with modern equipment for all fitness requirements, our guests have free access to the gym.
Sauna & Massage
Sauna & Massage
Our wellness center was established to help our guests relax after a long day of travel, with our sauna steam & a peaceful massage, your health is restored.
Accommodation
If serenity & luxury is your preference, you will enjoy your stay at our hotel.
Special events
We can host all events, like Weddings, birthdays, & conferences as well.
Coffee shop
Enjoy a wide selection of locally-made coffee & other drinks
Tour Guide
We link you up with our partner tour operators to give you a tour around.
Transport
We have all cars of your choice on rental, enabling you to drive anywhere.
Laundry service
We help our guests with laundry, keeping you clean is our priority.